#{title}#{text}
#{title}#{text}
#{title}#{text}
#{title}#{text}
#{title}#{text}
Crazy Richard's Wholly Rollies PB & Cacao
$4.99
$4.49
Just a few wholesome ingredients for that homemade goodness—without the messy kitchen. Enjoyed frozen or chilled, these easy to serve snacks keep you and your family on the move.
Though this product is shipped frozen, it might arrive chilled or thawed. Fortunately Wholly Rollies do not have egg or dairy products and therefore will not arrive spoiled. Simply place Wholly Rollies into your freezer as soon as they arrive to maintain optimal flavor and shape.
Ingredients: Peanut Butter (Peanuts), Gluten-Free Oats, Dates, Unsweetened Toasted Coconut,
Cocao
Nibs.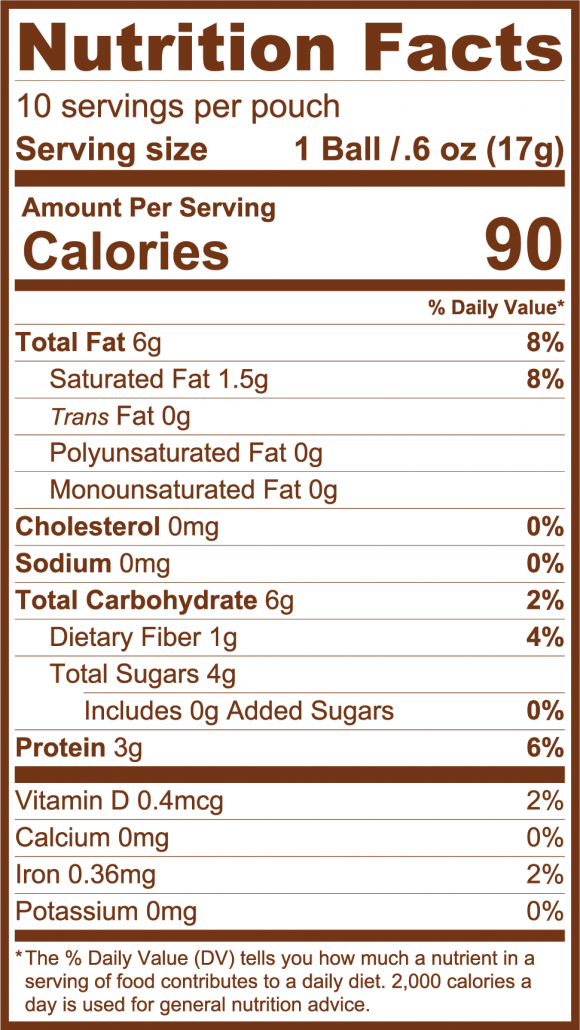 We care about the wholesome ingredients we use, we care about helping the environment and using sustainable practices, we care about our employees whom we all consider part of our family, and we care about our customers.


Our mission is to provide an affordable and accessible product and to continually give to, help, and serve those in need.
Customers also added these items