#{title}#{text}
#{title}#{text}
#{title}#{text}
#{title}#{text}
#{title}#{text}
0
added to delivery
Out of stock
Ian's Natural Foods Gluten-Free Panko Breadcrumbs (7 oz)
$5.49
$4.99
The lightest crumb to add crispy crunchy goodness to your favorite foods without weighing them down. Behold the country's most allergy-friendly panko breadcrumbs ever. No wheat. No gluten. No peanuts, no soy, no tree nuts, no eggs, milk, nor casein. A hero product if we ever did see—and taste—one.
INGREDIENTS
RICE FLOUR, XANTHAN GUM, SALT, LEAVENING (SODIUM BICARBONATE, GLUCONOLACTONE), CANE SUGAR, YEAST, ASCORBIC ACID (ADDED AS A DOUGH CONDITIONER).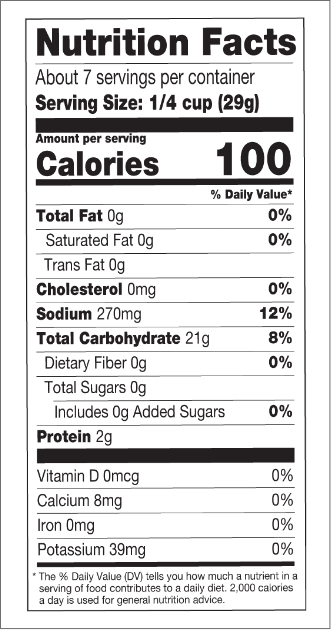 Ian's mission is to be the leading provider of high quality and allergy‑friendly foods that consumers can trust. Our mission is also our passion, so we take sincere pride in providing you with quality foods you'll truly enjoy. We're always exploring new ways to get fun and delicious allergy‑friendly items to your table!


In 2001, our founder wanted to be sure his son Ian received simple and nutritious foods. Foods containing unhealthy ingredients were simply not acceptable. Experiencing the same frustrations that all parents face, he was determined to do something about it, for everyone. He created Ian's a company committed to creating wholesome foods that kids like Ian would love.
The first focus of Ian's was to provide tasty, healthy, and organic foods, which expanded to gluten‑free foods for kids. It began with kid favorites like chicken nuggets, an instant hit!
Today, Ian's provides individual consumers the power to influence the health and wellness of their families and the world we share. Ian's has grown into a national brand with frozen and shelf stable products sold throughout the United States and Canada.
Families managing food allergies rely on Ian's to live the carefree, worry-free lifestyle they deserve. They know Ian's understands their needs and is there for them to provide a wide variety of allergy‑friendly meal solutions they trust to taste great for the whole family to enjoy. Ian's foods are made with simple, honest ingredients.
Ian's delicious meal solutions are "Trust made simple."